Escape From Clown town Podcast
This podcast discusses a variety of topics that go into making the Escape from Clown Town Comics. Comedy, strange family stories, goofy pets, politics, stories from special guests and anything else that influences my humorous and bizarre art is up for discussion on this podcast. I'll strive to make every episode as entertaining as possible.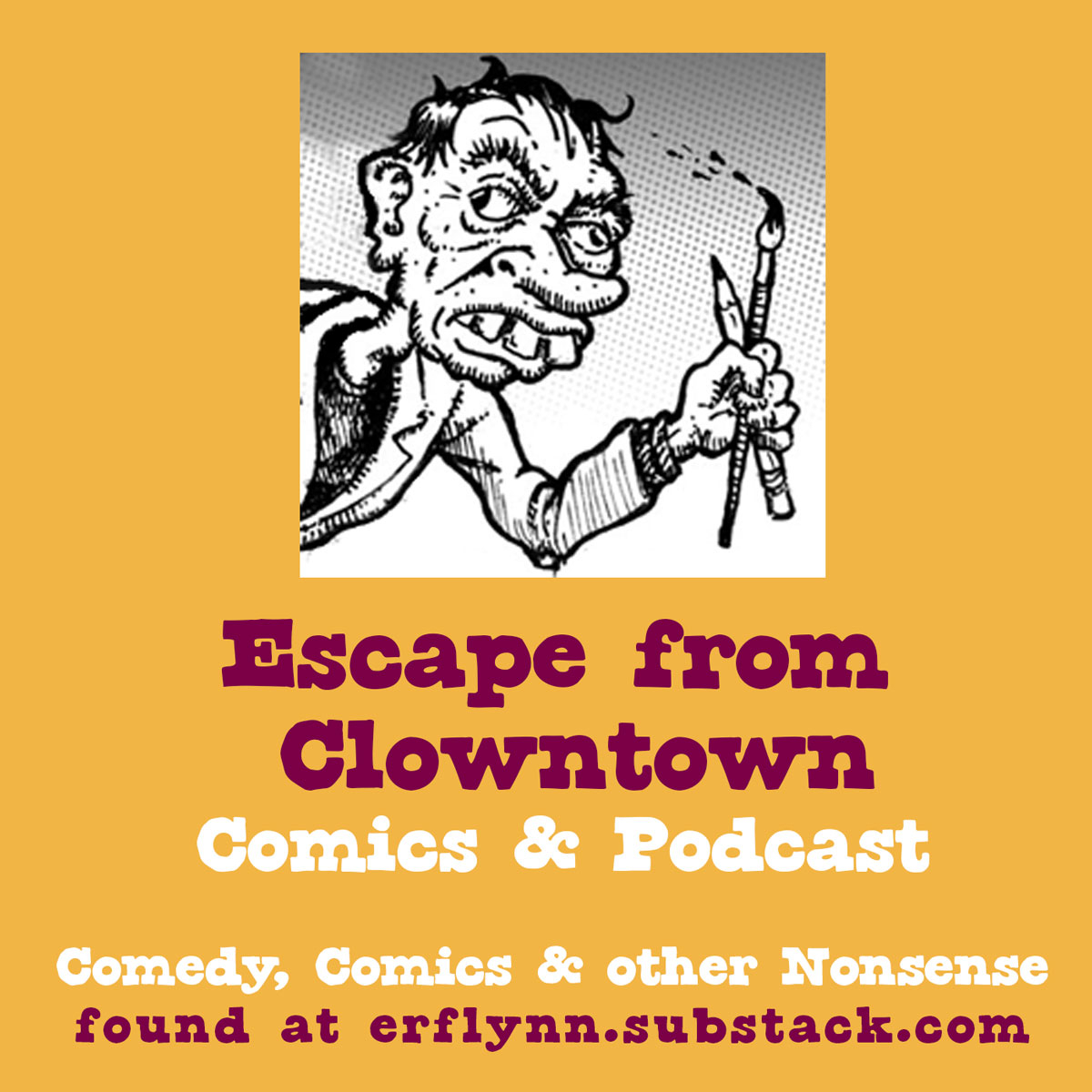 Escape from Clowntown | Comics of E.R. Flynn
Comics, cartoons, humor, podcast and mostly-true tales of comedy from cartoonist and satirist, E.R. Flynn.
"Classic illustration from a counterculture master. Like Yoda if he'd followed the Dead the summer after college."
"E.R. Flynn's well drawn and thoughtful comics make me wish for a 500 page printed book of fun Flynn stuff but actually this newsletter is more portable. I love my Flynn subscription so go get your own."
"Hilarious, funny, graphic. When I read it, I laugh, laugh, and laugh. I can't stop laughing."